My Kanta Pages, year 2018 in figures
My Kanta Pages is a citizens' own online service that shows the patient's information and medication recorded by healthcare services. In 2018, My Kanta Pages of the Kanta Services had more than 2.1 million users. The total number of logins into My Kanta Pages last year was about 16.8 million.
In 2018, more than 2 million requests for repeat prescriptions were sent via My Kanta Pages. This is almost a quarter of all repeat prescription requests made during the year. Instructions for sending a repeat prescription request are available on the Kanta.fi website. Repeat prescriptions can be requested when visiting a pharmacy, during an appointment at the healthcare services or by telephone, as well as on My Kanta Pages.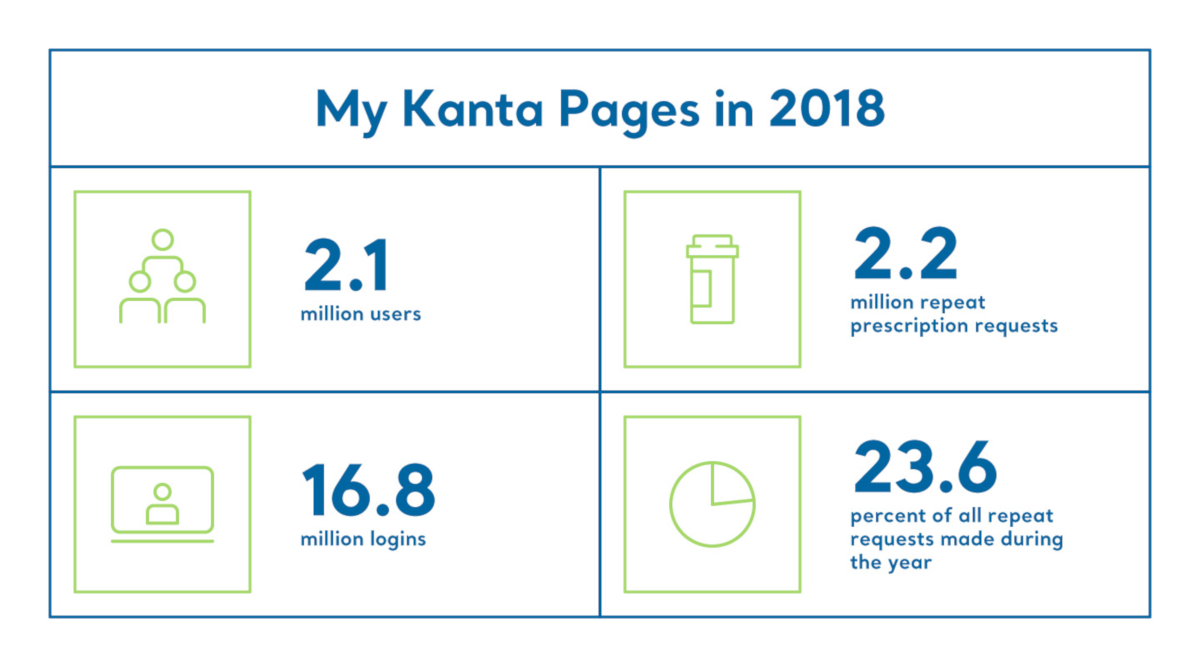 A parent or guardian can use the services of My Kanta Pages on behalf of a child under 10 years of age. This function became available on 27 October 2016, and there had been 2.4 million visits to the service when acting on behalf of a child by the end of 2018.
Log in to My Kanta Pages at www.kanta.fi with your online banking codes, mobile certificate or electronic ID card.
Further information: