Asset Publisher
Prescriptions always with you while travelling – e-prescriptions in Europe
It will soon be possible to buy medicines prescribed in Finland in pharmacies in Estonia using an electronic prescription. The service will also be gradually extended to other European countries
A Europe-wide electronic prescription will be launched this January. The service makes it possible to dispense a Finnish prescription overseas and, reciprocally, an overseas prescription in Finland. This service does not constitute a special prescription but, in practice, an ordinary e-prescription will also be valid in other European countries. The first countries to introduce the service are Finland and Estonia.
Before buying the medicine, visit the My Kanta service and give your consent so that your prescription details can be disclosed to pharmacies in other European countries.
"In January, an e-prescription issued in Finland can be used for purchasing medicines in Estonian pharmacies. Later on, the service will be extended so that Finnish pharmacies can dispense medicines with an e-prescription issued in another European country. Gradually other countries will join the service. Portugal and Croatia will be the next countries to deploy the system after Finland and Estonia," says Kanta Services Customer Relations Manager Sini Palo.
How will the prescription be dispensed abroad?
Prescriptions issued by a doctor in Finland can be bought from Estonian pharmacies that are able to dispense electronic prescriptions from another country. You need a Finnish personal identity code for dispensing the prescription and purchasing medication. Also, the citizen must have given their permission to share their prescription data with pharmacies in another European country in advance in My Kanta Pages. The consent can be issued to individual or all countries that provide the service. The consent can also be withdrawn at any time.
In practice, the data of a Finnish prescription is transferred from the Prescription Centre of the Kanta Services to the pharmacy of another European country via national contact points.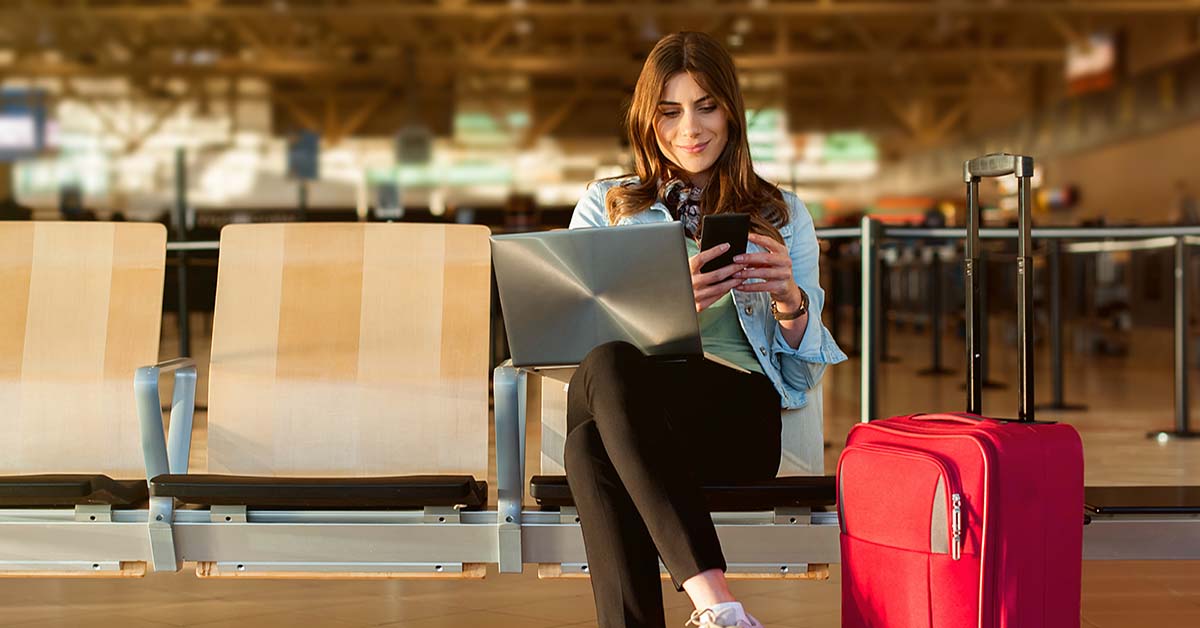 "When a customer goes to a pharmacy, say, in Estonia, the staff at the pharmacy will access the customer's valid prescriptions and the more detailed information required for dispensing the prescription in question. The dosage instruction for the medicine will be issued in the customer's own language," Palo explains.
In order to purchase the medicine, the customer must prove their identity with an official identity document. It is not possible to get Kela reimbursement directly at foreign pharmacies, and therefore you need to pay for the medicines in full and then claim reimbursement from Kela afterwards. Please retain your receipt and the packaging of the medication for this purpose. Moreover, it is not permitted to buy medicines with an electronic prescription on behalf of another person or a minor at a foreign pharmacy.
Pharmacies comply with their own country's legislation
The EU-wide e-prescription is an extensive project coordinated by the European Commission, involving more than 20 European countries. Every country has to pass strict auditing to also assess the implementation of data protection and data security. Pharmacies process and dispense medicines in accordance with their own country's legislation, and the countries are bound by the EU General Data Protection Regulation. Every country is also responsible for the operation of its own national contact point. In Finland, Kela maintains the national contact point and is responsible for the reliability and safe processing of data.
The service is useful for healthcare services and citizens alike. When a Finnish e-prescription is valid in the pharmacies of another European country, it can be used for buying medicines at a local pharmacy, for example, during a holiday or a longer stay without a separate doctor's appointment.
"However, there are certain restrictions with dispensing e-prescriptions. The most common prescription drugs with marketing authorisation are valid but, for example, it is not possible to buy central nervous system drugs or narcotic medicines in overseas pharmacies. Moreover, it is not possible to purchase a prescription issued for a certain period, as the quantities of outstanding medicines cannot be calculated abroad. There are also some restrictions in relation to combination packages and the practitioner's fee on the prescription," Palo lists.
Read more:
Taking medicines and prescriptions along when travelling abroad