null
Electronic prescription abroad - checklist for tourists
Electronic prescription abroad - checklist for tourists
Nowadays, it is possible to buy medications on a Finnish electronic prescription in Estonian and Croatian pharmacies. Are you going to use the service? Read the instructions on how to do it simply.
When your Finnish e-prescription is valid in the pharmacies of another European country, you can use it for buying medicines at a local pharmacy, for example, during a holiday or a longer stay without a doctor's appointment.
Foreign pharmacies can see your prescriptions only with your consent. It is given in advance in the My Kanta Pages. The consent can be issued to individual or all countries that provide the service. You can also cancel the consent at any time.
When purchasing medicines in a foreign pharmacy, you need to be able to show an official ID, such as a passport or an identity card.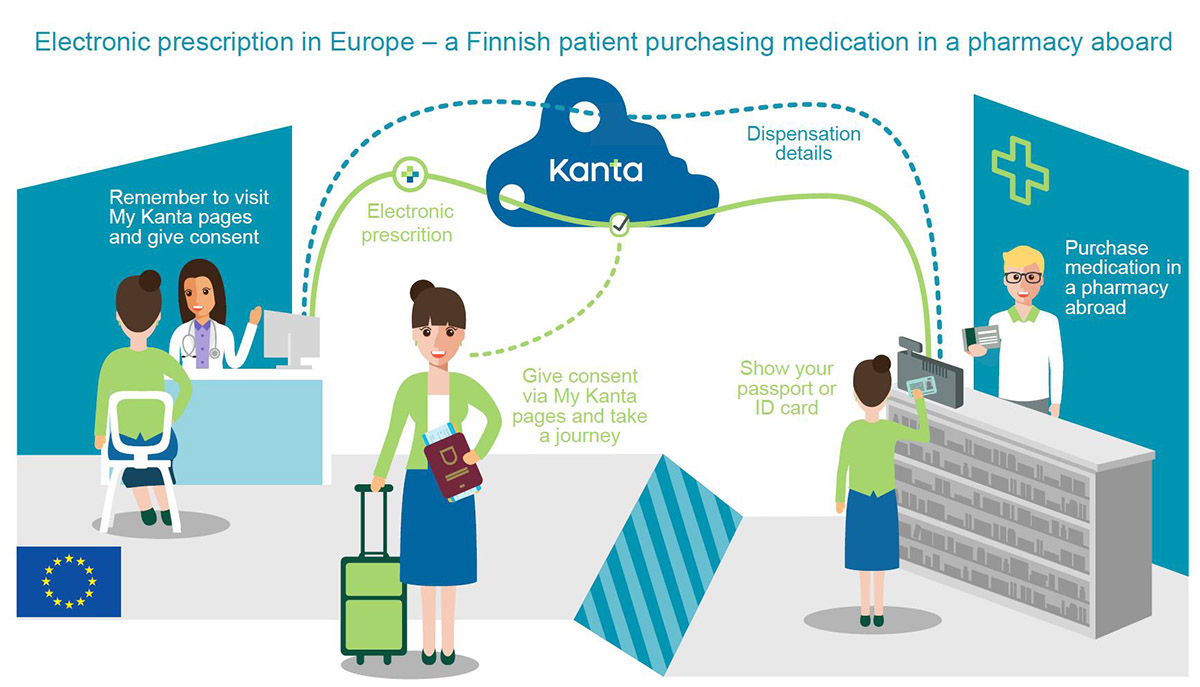 Which medicines can I buy?
There are certain restrictions with dispensing e-prescriptions. You can buy the most common prescription drugs but, for example, it is not possible to buy central nervous system drugs or narcotic medicines in overseas pharmacies. The comprehensive list of the restrictions can be read on the page Buying prescription medicines abroad.
A Finnish prescription does not guarantee that the medicine will be available in a pharmacy in another country because not all medicines are available in all countries. Please also note that the generic substitution of medicines abroad may be made according to other principles than in Finland, and the names of the medicinal products and pack sizes may be different.
It is not possible to get Kela reimbursement directly at foreign pharmacies, and therefore you need to pay for the medicines in full first. You can claim reimbursement from Kela afterwards. Please retain your receipt and the packaging of the medication for this purpose. For the present, you can buy medicines only for yourself.
The possibility of using a Finnish electronic prescription in other EU countries is being introduced step by step, and in the future, it will be possible to use foreign electronic prescriptions in Finland, too.
For more information