null
Electronic prescription issued in Finland can be used for purchasing medicines also in Croatian pharmacies
Electronic prescription issued in Finland can be used for purchasing medicines also in Croatian pharmacies
The possibility of using a Finnish electronic prescription to buy medications in other European countries is being introduced step by step. In January Estonia was the first country where this was possible. The service will also be gradually extended to other European countries.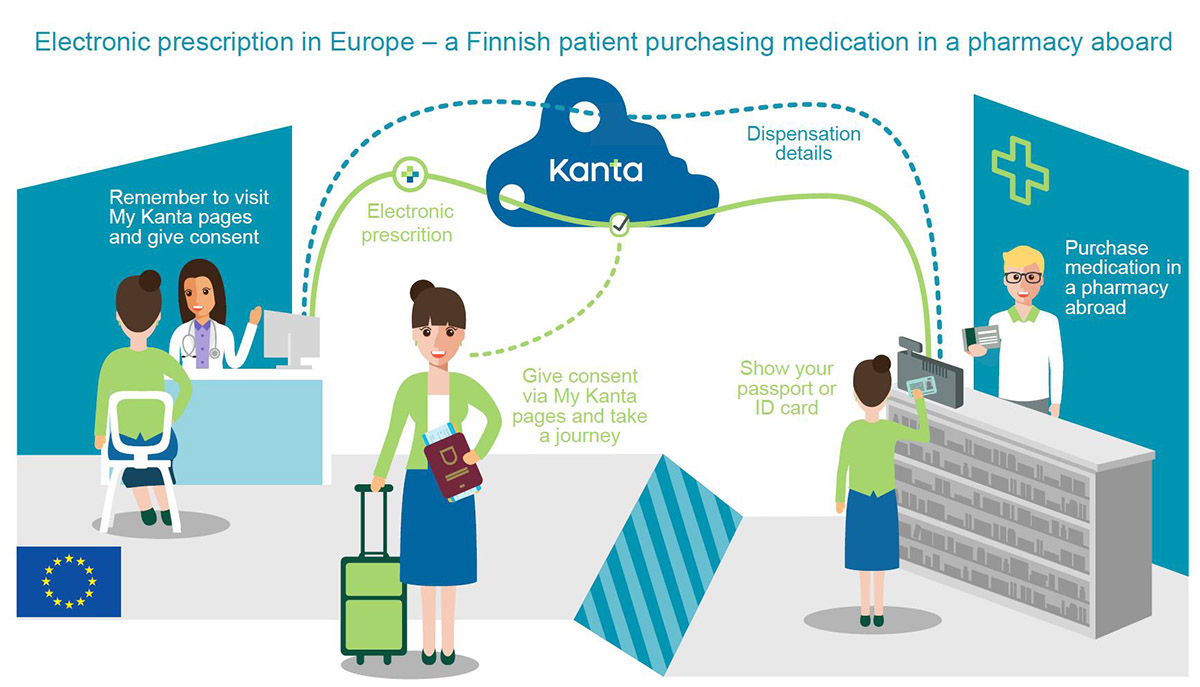 You need a Finnish personal identity code for dispensing the prescription and purchasing medication. Also, the citizen must have given their permission to share their prescription data with pharmacies in another European country in advance in My Kanta Pages. The consent can be issued to individual or all countries that provide the service. The consent can also be withdrawn at any time. In practice, the data of a Finnish prescription is transferred from the Prescription Centre of the Kanta Services to the pharmacy of another European country via national contact points.
A Finnish prescription does not guarantee that the medicine will be available in a pharmacy in another country because not all medicines are available in all countries. In addition, the names of the medicinal products and pack sizes may be different. Moreover, it is not permitted to buy medicines with an electronic prescription on behalf of another person or a minor at a foreign pharmacy.
It is not possible to get Kela reimbursement directly at foreign pharmacies, and therefore you need to pay for the medicines in full and then claim reimbursement from Kela afterwards. Please retain your receipt and the packaging of the medication for this purpose.
Before buying the medicine, visit the My Kanta service and give your consent so that your prescription details can be disclosed to pharmacies in other European countries.
The service is useful for healthcare services and citizens alike. When a Finnish e-prescription is valid in the pharmacies of another European country, it can be used for buying medicines at a local pharmacy, for example, during a holiday or a longer stay without a separate doctor's appointment. The service will be also useful for travellers who have forgotten their medicine at home and it allows travellers to buy medicines requiring cold storage at their destination.
Customers may still use European prescriptions in paper form when buying medicines in pharmacies outside the Finnish borders. The basic principles for dispensing prescriptions and buying medicines are the same for paper and electronic prescriptions.
For more information