Prior to approval testing, application suppliers must familiarize themselves with the national data content of Kanta PHR and test their application in the Kanta sandbox environment.
Should the application require resources or profiles which do not yet exist in the national data content, the necessary additions and changes must be approved in accordance with the development process specifications for data content.
The below figure shows the various stages involved in integrating citizen-facing wellbeing applications.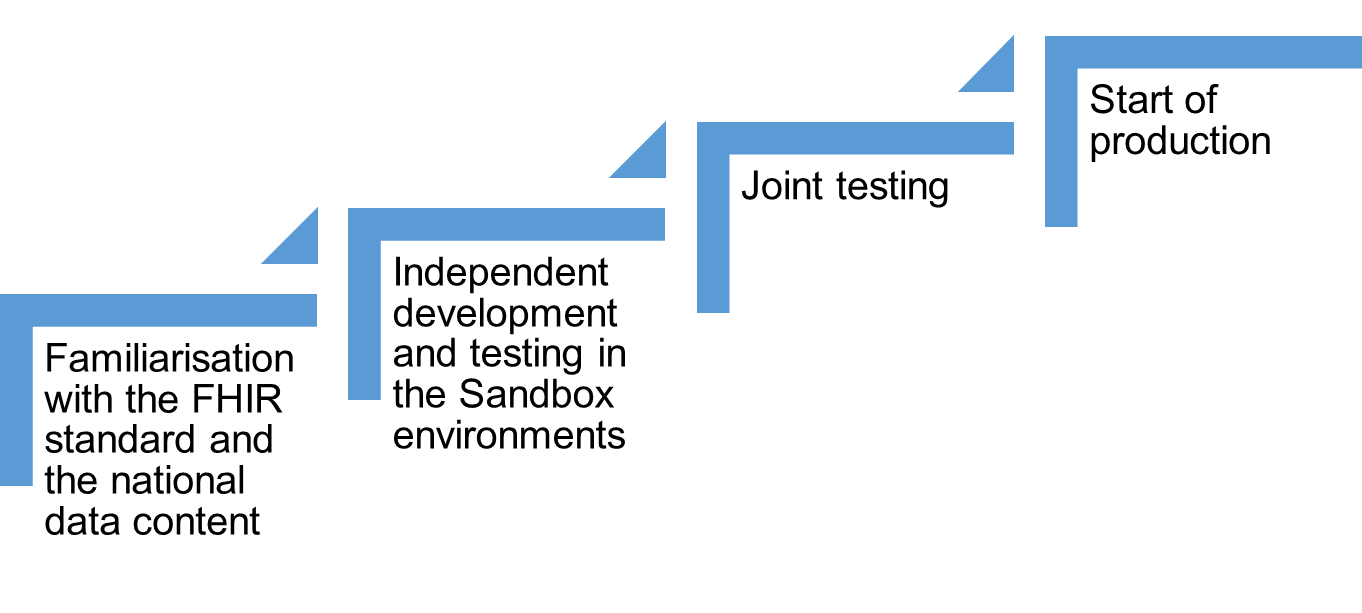 In the initial stage of the Kanta PHR service, wellbeing applications cannot yet utilize client data (Patient Records Archive and Prescription), as that requires the amendment of the Client Data Act. The amendments are currently undergoing parliamentary review. The client guidelines on the kanta.fi website will be updated as the process moves forward.
Interface and data content specifications as well as support materials for application developers are published in English on the kanta.fi website.
Application developers may access the Finnish PHR Chat forum, which is open to everyone and can be used to post questions and comments related to the topic. It is an English-language forum. Kela reviews and responds to questions on a weekly basis. Developers may also contact kantakehitys(at)kanta.fi for further infomation.